!meta http-equiv="refresh" content="500">

<!BGSOUND SRC="mormons_sample1.mp3">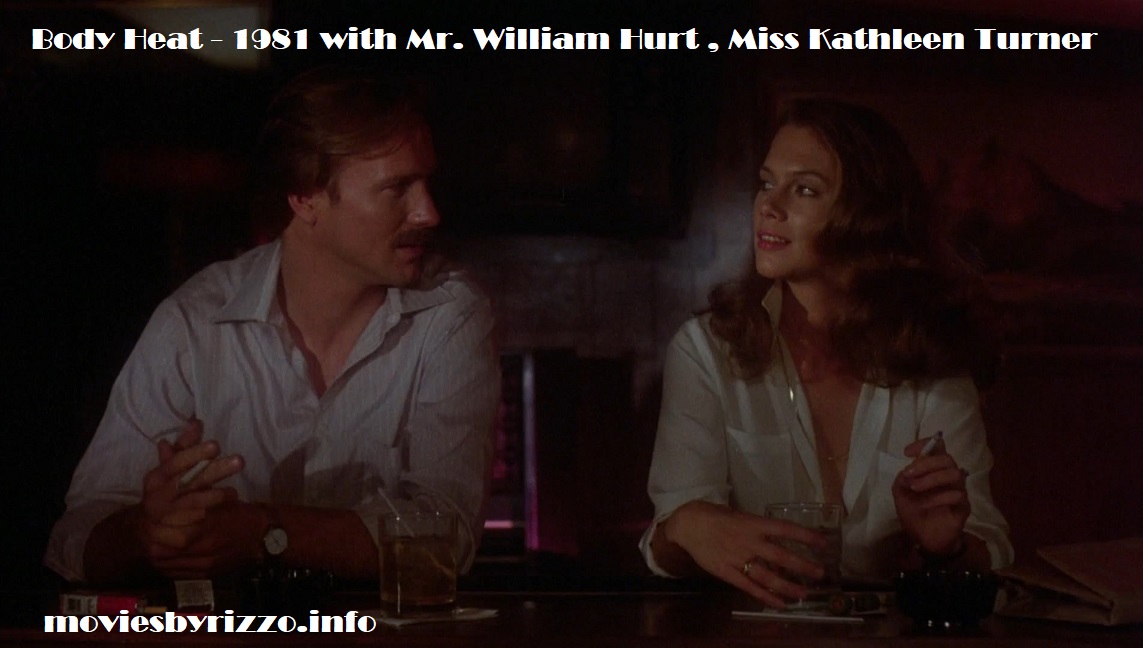 Body Heat (1981) Kathleen Turner William Hurt
Mala merx haec et cadilla est
("This woman is a bad bargain and a schemer")

Latin: Nosse omnia haec, salus est adolescentulis
Translated: (Men should learn to beware of such dangers from even a
young age)



The lady is a temptress methinks!" This is a great movie filled with
sexual intensity and passion. Its about the power of a woman to get a naive enough man to do anything she asks. Including murder
and then to pay the ultimate price if she desires it as well.
Someday we will change how this interaction has evolved
throughout our history as mankind on earth. For now, here we go again!
Michael Rizzo Chessman
(moviesbyrizzo)

michael@moviesbyrizzo.com


Mainpage